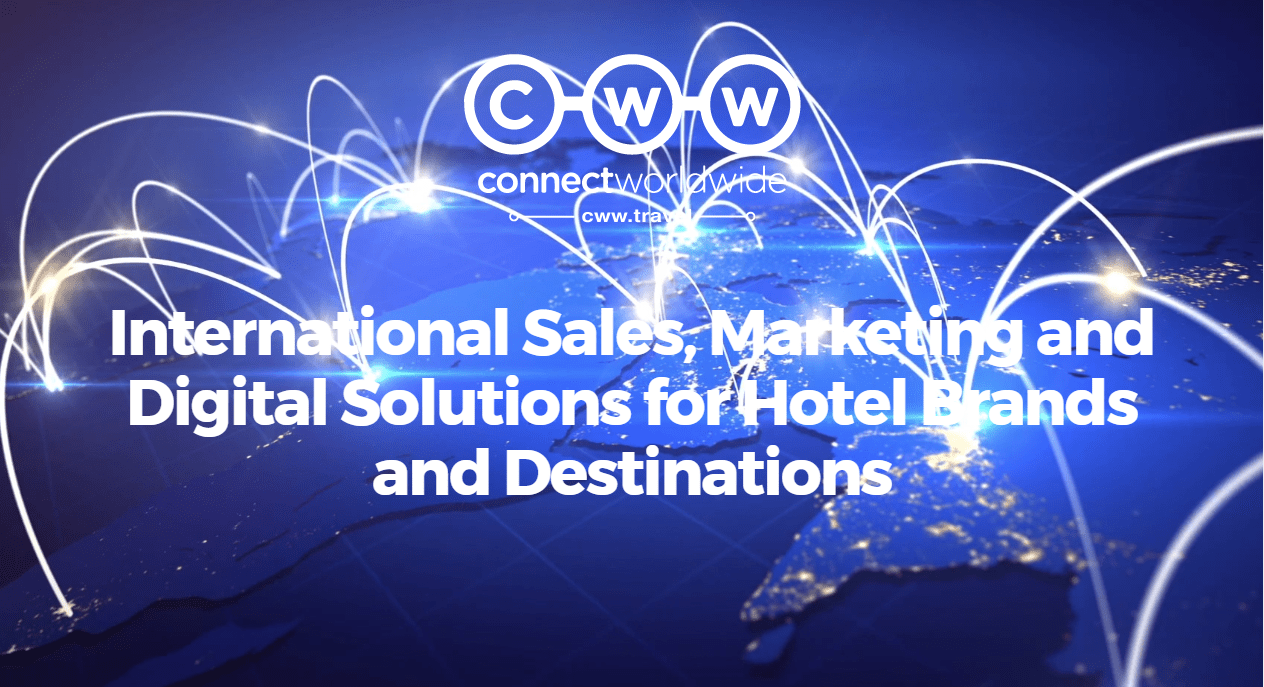 About connectworldwide
connect worldwide (CWW) was founded in the United States in 2002 as a global organization with the aim of providing travel supplier and destinations brand with new market approaches and cost-effective distribution solutions.
Today, CWW has grown to represent more than 40 travel supplier and destinations brands from a base of 20 offices worldwide, covering 25 markets across 5 continents.
CWW's success is directly attributable to their exceptional expertise in providing clients with international market expansion that delivers revenue and economic impact. CWW builds and executes customized in-market tourism strategies within the marketing communications, public relations, digital marketing and sales sectors.
As one of the fastest growing global travel and tourism marketing agencies, CWW is the ideal solution for tourism destinations, hotel companies and destination management companies.
Let us show you how CWW's diverse capabilities and expertise would be tailored to support your regional and global market strategies.
Contact Eric Otto, President and CEO, or visit www.cww.travel for more information.